Sort of like the 'Cover Songs' thread. Basically just say which version of a movie you prefer: the original or the remake. 
I'll start with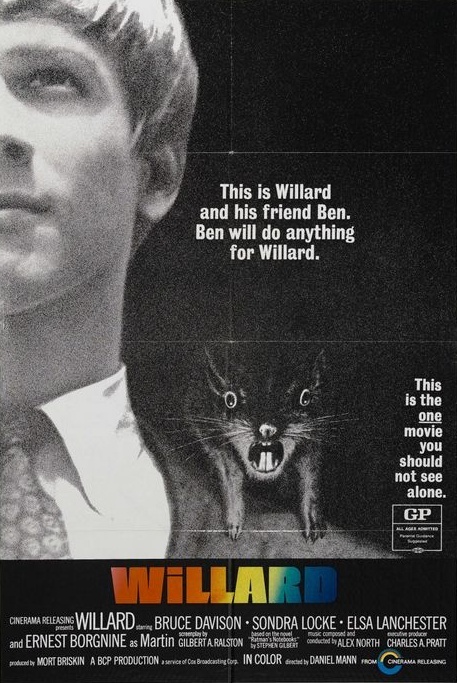 IMO, the original is *far* superior to the remake.
The original gives you a real sense of Willard as a beat down loser in life. He's totally pathetic at the start of the film and gradually becomes crazy. Nonetheless you connect with him. You see how his overbearing old mother and a-hole boss have kept him stifled and you feel for him, despite his pitifulness. You can understand just how Davidson's Willard would be driven to madness. Glover's Willard just seemed weird. Unlike Davidson's Willard, you don't really connect with or feel for him because he's starts off so eccentric. Consequently, when Glover's Willard starts acting more loony it's just par for the course and it isn't as compelling to watch him become more empowered via the rats as it is with Davidson. 
The original has a painfully slow ascend, but the climax is worth it. The remake has a more lively tone throughout the movie, but the climax was weak. Very weak. The death scene of Willard's boss in the original was just bananas. The death scene of Willard's boss in the remake was dry - plus because he was such an OTT a-hole you knew within the first ten minutes that his killing was coming.
The ending of the original Willard was
shocking
and left you feeling unnerved. The ending of the remake was lame and a bit of a copout. The original has a sort of "you reap what you sow" final message. The remake has no real message.
The remake furthermore relies too much of the mere creepy visual of the rats and overuse of CGI to compensate for water down horror action.
The original film, although a bit slow moving and old fashion by today's standards, is much more rewarding. The remake was shallow.